Product information
Most popular with customers in France, Luxembourg and England, but you can buy Allinson Wholemeal Plain Flour for delivery worldwide.
One of our Allinson branded products.
Allergy Advice
Contains Wheat, May Contain Soya.
Ingredients
Wholemeal Wheat Flour.
Storage Instructions
Storage Type: Ambient.
Store in a cool dry place. Best Before End: See top of pack.
Pack Type: Bag - Paper.
Product reviews
Be the first to write a review about Allinson Wholemeal Plain Flour.
Would you like to write a review for Allinson Wholemeal Plain Flour?
You'll need to be registered and logged in to write a review.
Did you know that you could earn £0.30 in Reward Points for every product review of 50 words or more that you write. Find out more.
Are you a Trade Customer?
Please get in touch if you are interested in pallet or container volumes of this product.
Enquire Now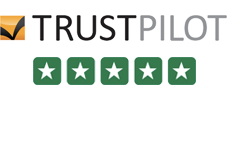 Excellent
9.4/10
7,219 Customers

Have Reviewed British Corner Shop on Trustpilot Read the Reviews