Product information
Bassetts Everyday Health multivitamins have been specially developed to support your nutritional needs and well-being.
Suitable for adults and children alike, these soft and chewy berry pastilles are packed full of essential multivitamins to help support a healthy lifestyle.
With no added sugars and only natural flavours, these pastilles are suitable for all the family from age 6 plus.
Most popular with customers in France, United States of America (USA), Italy, UK - England, Spain, Singapore and Monaco, but you can buy Bassetts Everyday Health 30s for delivery worldwide.
One of our Bassetts branded products.
Product reviews
Be the first to write a review about Bassetts Everyday Health 30s.
Would you like to write a review for Bassetts Everyday Health 30s?
You'll need to be registered and logged in to write a review.
Did you know that you could earn £0.30 in Reward Points for every product review of 50 words or more that you write. Find out more.
Are you a Trade Customer?
Please get in touch if you are interested in pallet or container volumes of this product.
Enquire Now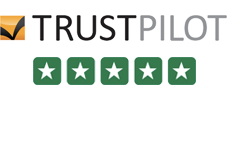 Excellent
9.3/10
6,867 Customers

Have Reviewed British Corner Shop on Trustpilot Read the Reviews