Product information
For many, Christmas wouldn't be complete without a good old fashioned tin of Bassetts Liquorice Allsorts. The famous mixture of liquorice sweets is housed in a traditional tin, making it the perfect festive gift.
Bassetts Liquorice Allsorts come in a huge array of vibrant colours, shapes and sizes, with each sweet containing that one vital ingredient of tasty liquorice.
Bassetts originated in Sheffield during the 1840's – the brainchild of a gentleman who goes by the name of George Bassett.
One of our Bassetts branded products.
Product reviews
Bertie Bassett has put his hand to Christmas and ensured for us that we can eat his Liquorice Allsorts straight from a tin.
These British sweets go down well or are always thankfully received as a present due to their quality and fame.
Bassetts Liquorice Allsorts make Christmas that little bit better.
Thanks BCS!
Bought the tin for Christmas as a festive treat for myself, however temptation got the better of me and will need to order another.
A true Christmas Classic which has been a staple at Christmas for years and thanks to the British food shopping site, I can carry on celebrating.
Liquorice Allsorts are an all time favourite and one of the goodies I associate with Christmas. There have been numerous imitations but I prefer Bassetts, the original and best. They are considered as being typically British sweets and are great for giving as presents so I'm glad that BCS has them in these beautiful decorated tins.. My personal favourites are the blue and pink aniseed jellies.
Would you like to write a review for Bassetts Liquorice Allsorts Tin?
You'll need to be registered and logged in to write a review.
Did you know that you could earn £0.30 in Reward Points for every product review of 50 words or more that you write. Find out more.
Are you a Trade Customer?
Please get in touch if you are interested in pallet or container volumes of this product.
Enquire Now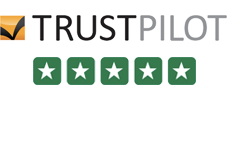 Excellent
9.3/10
6,867 Customers

Have Reviewed British Corner Shop on Trustpilot Read the Reviews