Use within
45+

Days from dispatch
date
Birds Whisk and Serve Semolina
Product information
Birds Whisk and Serve Semolina is as easy to make as the name suggests: simply add boiling water to the powder and whisk it up to create a delicious dessert in a matter of minutes.
Forever associated with the British school canteen, this version of the classic pudding tastes great and contains fewer calories than the tinned equivalent. Birds Whisk and Serve Semolina also holds the secret to making perfect crunchy roast potatoes!
Most popular with customers in France, United States of America (USA), Italy, Canada, Bulgaria (Republic), Madeira, Spain, Kazakhstan and Corsica, but you can buy Birds Whisk and Serve Semolina for delivery worldwide.
One of our Birds branded products. Take advantage of our current sale discount, saving you £0.80. This item typically has a short best before date of 45 days from time of dispatch.
Allergy Advice
Contains Wheat, Contains Milk, May Contain Soya.
Ingredients
Sugar, Durum Wheat Semolina (26%), Vegetable Oil (Palm), Maize Starch, Modified Maize Starch, Dried Whey (from Milk), Sodium Caseinates (Milk), Flavouring, Salt, Anti-Caking Agent (Silicon Dioxide), Colour (Beta-Carotene).
Lifestyle / Additives
Suitable for Vegetarians.
Storage Instructions
Storage Type: Ambient.
Store in a cool, dry place. Once made up, store in a refrigerator and treat as fresh food.
Pack Type: Sachet.
Product reviews
There is nothing that lives up to the taste of Semolina! I love how it brings back childhood memories of my Grandma's cooking. Very easy to prepare with simple to follow instructions. I also notice on the packet that you can use it to make perfect roast potatoes which I shall certainly be trying out.
Would you like to write a review for Birds Whisk and Serve Semolina?
You'll need to be registered and logged in to write a review.
Did you know that you could earn £0.30 in Reward Points for every product review of 50 words or more that you write. Find out more.
Are you a Trade Customer?
Please get in touch if you are interested in pallet or container volumes of this product.
Enquire Now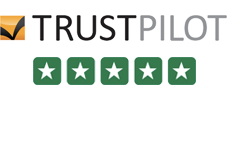 Excellent
9.3/10
7,698 Customers

Have Reviewed British Corner Shop on Trustpilot Read the Reviews