Product information
Bounty bars are a unique and exotic tasting chocolate bar that some chocolate lovers just can't get enough of. They comprise a soft and sticky coconut centre that is enrobed in a layer of smooth milk chocolate.
This 4 pack is the perfect investment for any Bounty lover, though chances are it won't last very long.
Make sure to keep them in the fridge; there is nothing better than an icy cool Bounty Bar!
Most popular with customers in United States of America (USA), Korea Republic of, Japan, Spain, Italy, Portugal, UK - England, Greece and France, but you can buy Bounty Milk Chocolate 4 Pack for delivery worldwide.
One of our Mars branded products. We have permanently lowered the price of this item in our Price Drop scheme, saving you £1.00.
Allergy Advice
Contains Milk, Contains Soya.
Ingredients
Sugar, Desiccated Coconut (21%), Glucose Syrup, Cocoa Butter, Cocoa Mass, Skimmed Milk Powder, Emulsifiers (Soya Lecithin, E471), Lactose, Milk Fat, Whey Powder (from Milk), Humectant (Glycerol), Salt, Natural Vanilla Extract, Milk Chocolate contains Milk Solids 14% minimum.
Lifestyle / Additives
Suitable for Vegetarians.
Storage Instructions
Storage Type: Ambient.
Pack Type: Heat Sealed.
Product reviews
Bounty Bar is a coconut lovers dream. Soft chewy coconut enrobed in chocolate. As you eat it you can imagine the tropics.
For a very small price you enjoy a taste of indulgence. Though it is easy to imagine it would taste incredibly sweet I do not find this to be the case.
Would you like to write a review for Bounty Milk Chocolate 4 Pack?
You'll need to be registered and logged in to write a review.
Did you know that you could earn £0.30 in Reward Points for every product review of 50 words or more that you write. Find out more.
Are you a Trade Customer?
Please get in touch if you are interested in pallet or container volumes of this product.
Enquire Now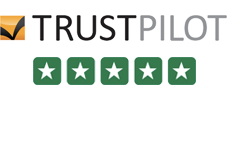 Excellent
9.3/10
6,867 Customers

Have Reviewed British Corner Shop on Trustpilot Read the Reviews