Product information
One of our Butchers branded products.
Allergy Advice
Free From Gluten.
Ingredients
Meat & Animal Derivatives (50%, of which Chicken 25%, Fresh 30%), Minerals, Proud to be made with min. of 99% Natural Ingredients.
Storage Instructions
Storage Type: Ambient.
Store in a cool, dry place. Best Before - see side of tray.
Pack Type: Tub.
Product reviews
Be the first to write a review about Butchers Choice Fresh Chicken.
Would you like to write a review for Butchers Choice Fresh Chicken?
You'll need to be registered and logged in to write a review.
Did you know that you could earn £0.30 in Reward Points for every product review of 50 words or more that you write. Find out more.
Are you a Trade Customer?
Please get in touch if you are interested in pallet or container volumes of this product.
Enquire Now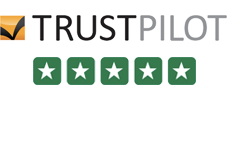 Excellent
9.3/10
7,042 Customers

Have Reviewed British Corner Shop on Trustpilot Read the Reviews