Product information
Many would argue that Cadbury make the best chocolate in the world, and combining deliciously smooth Cadbury milk chocolate with juicy raisins was an absolute masterstroke.
This big bag of Cadbury Chocolate Coated Raisins is the ideal choice if you are planning to stay in and watch a film or even if you just fancy the odd indulgent snack during the day.
One great advantage of choosing chocolate covered raisins over other confectionary options is that they must surely be a healthier choice – they do have fruit in them after all!
One of our Cadburys branded products.
Product reviews
Be the first to write a review about Cadbury Chocolate Coated Raisins.
Would you like to write a review for Cadbury Chocolate Coated Raisins?
You'll need to be registered and logged in to write a review.
Did you know that you could earn £0.30 in Reward Points for every product review of 50 words or more that you write. Find out more.
Are you a Trade Customer?
Please get in touch if you are interested in pallet or container volumes of this product.
Enquire Now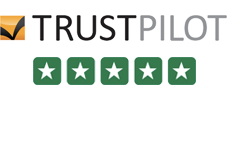 Excellent
9.3/10
6,867 Customers

Have Reviewed British Corner Shop on Trustpilot Read the Reviews