Product information
If you love chocolate but are looking for a lighter option, why not give the Flyte a try? This tasty chocolate bar contains a fluffy chocolate mousse centre and is coated in a layer of creamy milk chocolate.
Perfect for satisfying your hunger between meals, this light chocolate bar comes in two pieces – so you can even share it if you are feeling generous...
One of our Mars branded products.
Product reviews
Be the first to write a review about Flyte Chocolate Bar.
Would you like to write a review for Flyte Chocolate Bar?
You'll need to be registered and logged in to write a review.
Did you know that you could earn £0.30 in Reward Points for every product review of 50 words or more that you write. Find out more.
Are you a Trade Customer?
Please get in touch if you are interested in pallet or container volumes of this product.
Enquire Now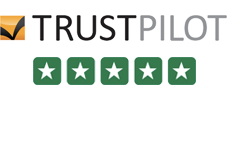 Excellent
9.3/10
6,867 Customers

Have Reviewed British Corner Shop on Trustpilot Read the Reviews