Product information
Made with the finest organic ingredients, Hipp 4 Month Organic Rice Pudding can be enjoyed as part of a varied and balanced weaning diet.
Using only the finest ingredients, with a smooth blend of rice and whole milk, Hipp Organic guarantees delicious and nutritious baby food.
Most popular with customers in United States of America (USA), China, Netherlands, Singapore, France and Canary Islands, but you can buy Hipp 4 Month Organic Rice Pudding for delivery worldwide.
One of our Hipp branded products.
Allergy Advice
Free From Gluten, Contains Milk.
Ingredients
Whole Milk* (50%), Water, Ground Rice* (9%), Sugar*, Thiamin (Vitamin B1), *Organic.
Lifestyle / Additives
Free From Genetically Modified Ingredients, Free From Preservatives.
Organic, Suitable for Vegetarians.
Storage Instructions
Storage Type: Ambient.
Once opened, replace cap, keep refrigerated, use within 24 hours. Best before end. See side of cap.
Pack Type: Jar.
Product reviews
Be the first to write a review about Hipp 4 Month Organic Rice Pudding.
Would you like to write a review for Hipp 4 Month Organic Rice Pudding?
You'll need to be registered and logged in to write a review.
Did you know that you could earn £0.30 in Reward Points for every product review of 50 words or more that you write. Find out more.
Are you a Trade Customer?
Please get in touch if you are interested in pallet or container volumes of this product.
Enquire Now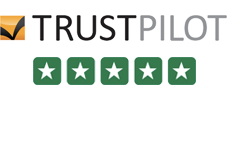 Excellent
9.2/10
8,025 Customers

Have Reviewed British Corner Shop on Trustpilot Read the Reviews