Product information
Kleenex Tissues 8 Pocket Packs are the portable tissues that provide instant relief from itchy and runny noses effectively and with soothing care.
Providing gentle relief, yet strong enough to tackle any need, these tissues are the most trusted brand across the globe.
Keep a pack in your car, in your bag, at work, at school, at home, absolutely everywhere!
Most popular with customers in UK - England and Austria, but you can buy Kleenex Tissues 8 Pocket Pack for delivery worldwide.
One of our Kleenex branded products.
Product reviews
Perfect for going out and putting in your purse. If, like me, you hate walking around with purses and bags, and rely on your pockets, it's not too bulky for a gilet/jacket or coat pocket. The plastic wrap keeps these nice and clean, from use to use, and handy to keep around. Good to send to school, too, especially when he whole class ends up using the regular boxes I send with my girsl to school, in one day! Like this they have their own personal supply and everyone feels bad to use them up!
Would you like to write a review for Kleenex Tissues 8 Pocket Pack?
You'll need to be registered and logged in to write a review.
Did you know that you could earn £0.30 in Reward Points for every product review of 50 words or more that you write. Find out more.
Are you a Trade Customer?
Please get in touch if you are interested in pallet or container volumes of this product.
Enquire Now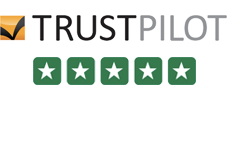 Excellent
9.4/10
7,219 Customers

Have Reviewed British Corner Shop on Trustpilot Read the Reviews