Live Chat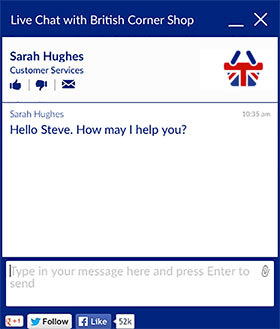 Get assistance instantly with our Live Chat facility.
When you see the 'Chat Now' icon at the bottom right of the website, our customer services team are on hand to answer your questions.
Live Chat is generally available during our normal working hours of 9am - 5:30pm GMT.
Our customer services team will be able to answer any questions you might have instantly.
If there is no operator currently available to have a chat. Please contact us by email, phone, or enquiry form instead.