Product information
A magazine that's not just about high street fashion, but also top tips on beauty, Look has up to date news articles, real life features and competitions.
A must have read for the women who care about fashion trends, giving tips to make us all look good, no matter your shape or size.
Most popular with customers in BFPO, Austria, Germany, Sweden, Malta, Italy, Greece, Finland and Denmark, but you can buy Look for delivery worldwide.
One of our Newsagent branded products.
Product reviews
Look is a very average celebrity magazine that, compared to other similar magazines, has less gossip and more fashion. I have read it a couple of times and never been really impressed.
I have one friend who likes this magazine, but personally I would rather choose Grazia because it looks and feels more like a quality magazine.
Would you like to write a review for Look?
You'll need to be registered and logged in to write a review.
Did you know that you could earn £0.30 in Reward Points for every product review of 50 words or more that you write. Find out more.
Are you a Trade Customer?
Please get in touch if you are interested in pallet or container volumes of this product.
Enquire Now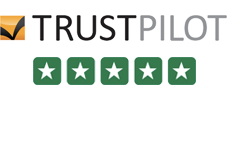 Excellent
9.4/10
7,219 Customers

Have Reviewed British Corner Shop on Trustpilot Read the Reviews