Product information
Marmite Rice Cakes represent a step up for the typical rice cake. Featuring a delicious Marmite tang, these rice cakes are a great option for Marmite lovers who are watching their weight.
With no artificial colours, flavourings or preservatives, and containing less than 3% fat, Marmite Rice Cakes are perfect if you fancy a spot of guilt-free snacking.
Please note that we do not sell Marmite products to Australia or New Zealand.
One of our Marmite branded products.
Product reviews
We have started to buy rice cakes more often, instead of crisps, because it is healthier and containing virtually no fat. I love Marmite on toast, Marmite crisps, Marmite in cheese sandwiches...so I was very excited to try the rice cakes. It delivers an authentic marmite taste without being too strong.
These really are a must buy for marmite lovers. They have a nice stong, yet not over powering marmite flavour. They come in bags so you can easily take them with you for a snack or a picnic. Despite being small they tend to stay together pretty well, so you will not be left with a lot of rice crumbs.
Would you like to write a review for Marmite Rice Cakes?
You'll need to be registered and logged in to write a review.
Did you know that you could earn £0.30 in Reward Points for every product review of 50 words or more that you write. Find out more.
Are you a Trade Customer?
Please get in touch if you are interested in pallet or container volumes of this product.
Enquire Now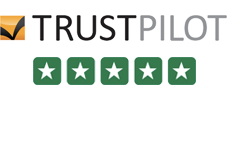 Excellent
9.3/10
6,867 Customers

Have Reviewed British Corner Shop on Trustpilot Read the Reviews