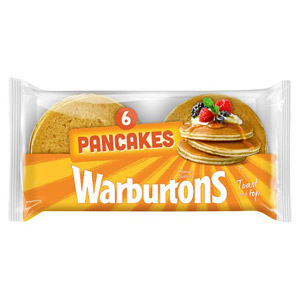 Short Life

4+

Days at dispatch
date
Pancakes / Pastries
It's essential to start your day right, and you'll find all the goodies to do so in our Pancakes / Pastries category.
Here, you'll find scrummy McVitie's Toasting Waffles, St. Pierre Chocolate Filled Crepes, Warburton's Pancakes, and Real Lancashire Eccles Cakes. Just don't forget the tea and syrup!
These are the special weekend treats that are easy on you and fun for your whole family.