Product information
Strongbow Cider is a popular British cider, often found throughout the nation's pubs and clubs.
Now you can enjoy this sweet beverage from the comfort of your own home! The 24 pack means it's perfect for parties, barbeques and other social occasions.
5.3% ABV.
Most popular with customers in France, Italy, United States of America (USA), Germany, Denmark, Czech Republic, China, Greece and Netherlands, but you can buy Strongbow Cider 24 x 500ml for delivery worldwide.
One of our Strongbow branded products.
Product reviews
Strongbow is my favorite cider. It is not sweet like every other cider on the market. It is dry and refreshing. I have tried every other cider out there but nothing compares to Strongbow!
No, just no!
I am a big cider fan and love trying different brands for any cheap alternatives to the big brands for untapped potential. Strongbow simply doesn't cut it.
If you're looking for a carbonated sweet drink, this is for you - but you may as well just buy a soft drink.
The fact that its one of the cheapest on the market says it all really.
Would you like to write a review for Strongbow Cider 24 x 500ml?
You'll need to be registered and logged in to write a review.
Did you know that you could earn £0.30 in Reward Points for every product review of 50 words or more that you write. Find out more.
Are you a Trade Customer?
Please get in touch if you are interested in pallet or container volumes of this product.
Enquire Now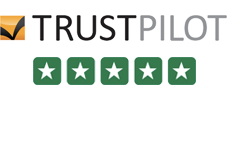 Excellent
9.3/10
6,867 Customers

Have Reviewed British Corner Shop on Trustpilot Read the Reviews