Wrigleys Extra Cool Breeze Chewing Gum Handy Pack
Product information
This Wrigleys Extra Cool Breeze Chewing Gum comes in a handy box that contains a generous 25 pieces of gum – more than enough to keep you going for a while.
This chewing gum offers a great way for you to keep your mouth fresh and look after your dental hygiene – it helps restore the pH levels in your mouth, rebuild enamel and generally strengthen teeth.
After brushing in the morning, your teeth will suffer the effects of plaque acid build up during the rest of the day. Wrigleys Extra Cool Breeze Chewing Gum makes this easy to combat – just pop a piece of gum in your mouth and start chewing!
Most popular with customers in United States of America (USA), Singapore, Italy, Germany, France, Finland and Canada, but you can buy Wrigleys Extra Cool Breeze Chewing Gum Handy Pack for delivery worldwide.
One of our Wrigleys branded products.
Allergy Advice
Contains Soya.
Ingredients
Sweeteners Xylitol, Sorbitol, Aspartame, Mannitol, Acesulfame K, Gum Base, Thickener, Gum Arabic, Humectant Glycerol, Flavourings, Emulsifier Soybean Lecithin, Colour E171, Glazing Agent Carnauba Wax, Antioxidant BHA, Antioxidant BHA.
Lifestyle / Additives
Suitable for Vegetarians.
Storage Instructions
Storage Type: Ambient.
Best Before: see bottom
Pack Type: Pack.
Product reviews
Be the first to write a review about Wrigleys Extra Cool Breeze Chewing Gum Handy Pack.
Would you like to write a review for Wrigleys Extra Cool Breeze Chewing Gum Handy Pack?
You'll need to be registered and logged in to write a review.
Did you know that you could earn £0.30 in Reward Points for every product review of 50 words or more that you write. Find out more.
Are you a Trade Customer?
Please get in touch if you are interested in pallet or container volumes of this product.
Enquire Now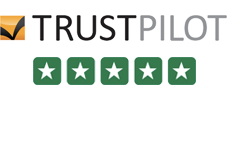 Excellent
9.3/10
7,042 Customers

Have Reviewed British Corner Shop on Trustpilot Read the Reviews