Product information
Most popular with customers in Canada, United States of America (USA), France, Spain, UK - England, Germany, Greece, Norway and Malaysia, but you can buy Yorkie Mug Easter Egg for delivery worldwide.
One of our Nestle branded products.
Allergy Advice
May Contain Gluten, May Contain Wheat, Contains Milk, May Contain Nuts, May Contain Soya.
Lifestyle / Additives
Free From Artificial Colours, Free From Artificial Flavours, Free From Artificial Preservatives.
Storage Instructions
Storage Type: Ambient.
For Best Before End see base of carton
Pack Type: Box.
Product reviews
My partner is the biggest fan of Yorkies, if he could he would only buy and eat this chocolate bar! I think I will treat him this Easter to this Yorkie egg and mug, this is something he will enjoy long after Easter. The price tag is a bit high but this is a great quality product.
This well priced Easter Egg and mug is very nice indeed. Yorkie chocolate is thick and rich.
If I had one complaint about this product it would be the size of the mug. It is a good size for something like a tea but simply because it is a Yorkie product, and Yorkie, to me, signifies chunky I expected a massive mug.
Here is something for all Yorkie fans: a great gift with Yorkie bars and a special mug. This is a very nice present for Easter and some of it can be used long after Easter. I like mugs in different kinds and shapes. The price is good as well. Great idea.
Would you like to write a review for Yorkie Mug Easter Egg?
You'll need to be registered and logged in to write a review.
Did you know that you could earn £0.30 in Reward Points for every product review of 50 words or more that you write. Find out more.
Are you a Trade Customer?
Please get in touch if you are interested in pallet or container volumes of this product.
Enquire Now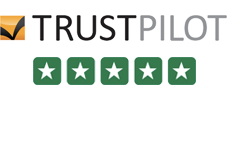 Excellent
9.2/10
8,025 Customers

Have Reviewed British Corner Shop on Trustpilot Read the Reviews